Climbing around Val-d'Isere
Indoor wall climbing is possible all through the winter
From toughening up your callouses on long routes to indoor climbing on equipped walls, there is a type of climbing to suit everyone
Climbing is like skiing, everybody has to start somewhere! Everyone needs to acquire the techniques for making their way up a given route, for making decisions and ensuring maximum safety.
Each of our guides has the skills required to help you attain your objectives, whatever they may be:
- Discovering the activity
- the desire to climb a particular route you have been dreaming of for a long time!
In the Vanoise region and Haute Tarentaise there are a multitude of interesting climbing sites for an initiation into the joys of verticality, but there are also numerous challenging itineraries to be climbed. And you can be cionfident that the guides of the Val-d'Isere bureau have the skills and experience required to assist you in achieving your aims and to ensure the success of your climbing projects throughout the Alps and worldwide!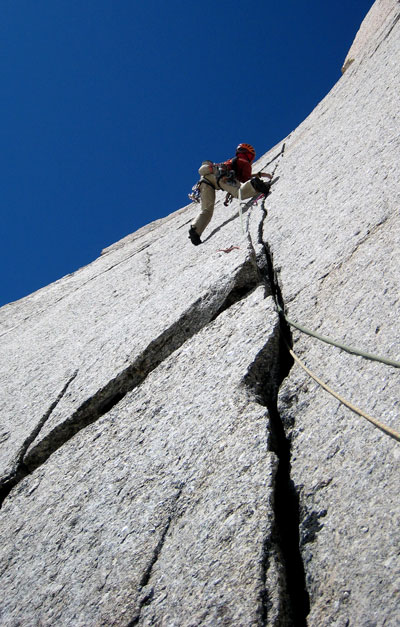 Climbing around Val-d'Isere, Initiation or improvement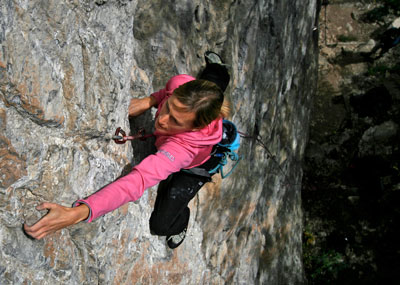 Climbing is an ideal activity to do with family or friends in one of the most beautiful site of the valley:
- The Manchet cliff in Val d'Isere
- The Chevril cliff in Tignes
- The Monal cliff in Sainte-Foy-Tarentaise
- The Crot cliff in Sainte-Foy-Tarentaise
Price: to be determined with your guide depending on the itinerary and programme envisaged.
Your guide can provide you with a harness and helmet if you don't have your own equipment.
A few ideas of one-day itineraries:
- The western edge of Franchet above Val-d'Isere
- The Seloge slabs above Bourg-St-Maurice
- The Pierra Menta the emblematic mountain of Beaufortain
- Oeillasses above Sainte-Foy-Tarentaise
- South pillar of la Nova, Beaufortain
- Wall of Bazel above Val-d'Isere