Val-d'Isere Heli-skiing
Although prohibited in France since the 80s, it is still possible to heli-ski from neighbouring Switzerland and Italy.
You dream of a helicopter drop for an unforgettable wild descent, the Val-d'Isere Mountain Guides can help you organize your project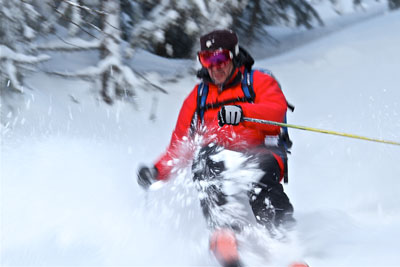 Heliski from Val-d'Isere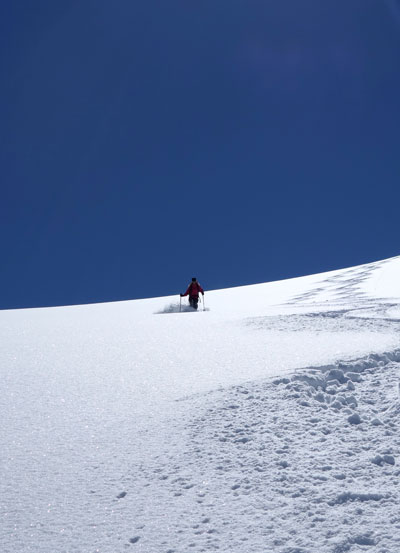 After the stunning panoramic views during the flight above the summits, the helicopter will drop you at one of the numerous authorised landing sites. You will find yourselves alone in the middle of vast and tranquil open spaces where you will be able to enjoy the unique freedom of an unhindered ski down interminable slopes that will bring you back down into the valley. It's possible to organise several rotations in a single day. Close to Val d'Isère it is possible to organise heli-skiing around la Thuile d'Aoste, from Courmayeur, in the Valgrisenche valley and in Cervinia.
Groups are composed of 4 persons plus the guide. We only guide groups that have already been organised by the participants.
Contact us for our prices.